Ice Buckets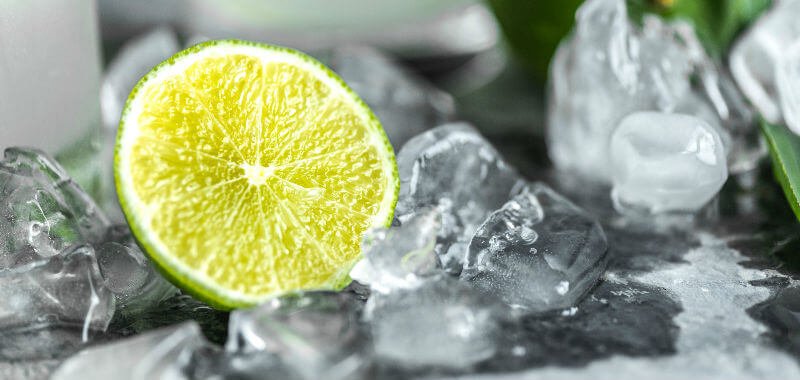 Significantly cheaper than ice coolers and more than enough for day-to-day use and small parties, ice buckets take home bars to the next level without breaking the bank.
Whether you need one to simply do the job or are looking for one that matches your man cave theme, our selected picks below have it covered.
Related: Home ice maker machines
OXO Double Wall Ice Bucket
| | |
| --- | --- |
| Weight | 2.4 lbs |
| Dimensions (LWH) | 7.7" x 7.8" x 8.7" |
Despite its average ice storage capacity, the OXO Double Wall Ice Bucket is more than capable of serving up to half a dozen people, even coming with a handy pair of tongs.
It features a removable plastic tray designed to keep lemon and lime slices chilled and away from the ice and water in the main compartment. When the time comes that limes are out of season and they skyrocket in price, simply take out the tray and fill the remaining space with more ice since it takes up roughly 20% of the internal compartment.
The transparent plastic shell provides an additional layer of insulation, keeping the ice from melting for extended periods of time. Combined with the reservoir that collects water, leaving it out overnight won't even melt all the cubes
Taking inspiration from grocery store baskets, it has a handle which folds around the lid, keeping it out of the way when not needed.
Be careful of it swinging from side to side when carrying it by the handle. Water will potentially leak from the top lid.
Overall, this is a well-priced ice bucket that is perfect for small parties and general day-to-day use. The double wall insulation and water reservoir help the ice last longer, and the size makes it easy to clean between uses.
Stainless Steel Insulated Ice Bucket
| | |
| --- | --- |
| Weight | 1.9 lbs |
| Dimensions (LWH) | 6.9" x 7.3" x 9.1" |
This Stainless Steel Insulated Ice Bucket is a more stylish alternative to the one above that is only slightly more expensive.
Its curved metal design sacrifices a tiny amount of space in return for something you'd be happy to display next to your drinks and glasses.
The large lid looks inconspicuous with its rounded metal shape that blends into the bottom section, however, it hides an awesome feature that we wish the item above had: a tong compartment that runs horizontally across the lid. No more having your tongs gather dust and dirt while sitting on the table, or balancing them on the side of the rim meaning you can't put the lid back on.
It is insulating by two layers of brushed stainless steel that have a slight gap between each other to create a barrier between the ice and the outer wall. At the same time preventing heat from the sun reaching the inner wall.
Though being perfectly dishwasher safe, good luck fitting its 9.1 by 7.3-inch frame in there. So, unless you have easy access to a commercial dishwasher, the only option is washing it by hand. However, thanks to the rounded design, cleaning it is simple (the only exception being the tight fit of the tong compartment).
With a unique vintage style and ample space for ice plus a few bottles, your friends won't help but be impressed. And for the money you'll save on not having to buy ice in bulk, it will end up paying itself.
Tip: Take it to an engraver to turn it into the ultimate personalized gift.
Rubbermaid Ice Bin
| | |
| --- | --- |
| Weight | 0.6 lbs |
| Dimensions (LWH) | 12.2" x 6.1" x 5.5" |
If you just want something that stores ice and stays in the fridge or freezer, Rubbermaid Ice Bins are for you. No dual wall insulation; no fancy design or garnish trays, just a compact, purpose-built plastic container that does its job.
One thing to note is its slim rectangular design and 5.5-inch high walls that hold up to four trays worth of ice (roughly 64 cubes). With similar dimensions to a standard ice tray, you can stack trays under it to utilize as much space in your freezer as possible.
Move it to the fridge (or even outside) when you hosting parties. If it starts to run out or it gets to a point when there's more water than ice, drain the water and move it back to the freezer.