Massagers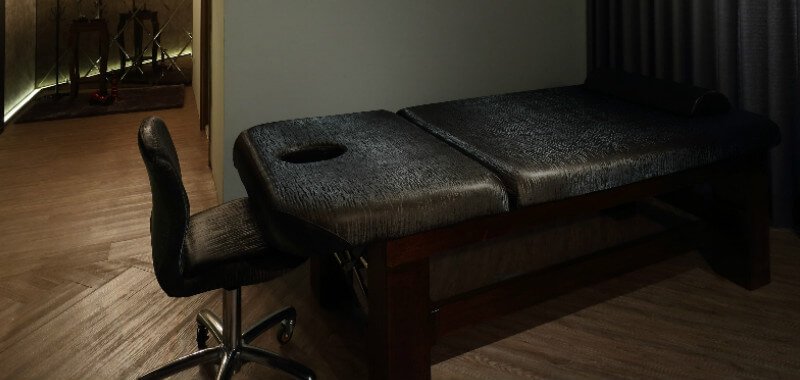 As great as it would be to own a massage chair that sports a recliner, heated headrest, and inbuilt speakers, it only takes one look at the price tag to kill that dream.
So, what's the next best thing? Small, stand-alone massaging machines that provide targeted relief for a fraction of the price.
Here we cover three of our top picks; each at the top in their respective categories.
Zyllion Shiatsu Massager
| | |
| --- | --- |
| Weight | 4.0 lbs |
| Dimensions (LWH) | 13" x 9.5" x 3.5" |
The success of Zyllion's ZMA-13 Massager and its countless raving reviews isn't by accident. It stems from a product that was engineered from the bottom up to mimic the actions of a masseuse.
Not only does this 4-pound machine target your neck and shoulders, its ergonomic design makes it perfect for practically any part of the body. The elastic strap can attach to your chair, couch, arm or leg, allowing for hands-free use.
The four heated nodes (two per rotating disc) get deep into your muscle and relieves any stress you've built up over the day. After 20 minutes, the automatic shutdown feature is triggered to both prevent overheating and extend its life.
Note: The speed at which the mesh fabric wears will depend on how often you use it, the duration of each session, and how much additional pressure you apply. Ideally, give it a few minutes to cool down after each 20-minute session.
If you have been to masseuses, chiropractors, acupuncturists, or have forked out money on topical analgesics, give this massager a chance - it will be up there as the best investment you make this year.
Nekteck Foot Planter
| | |
| --- | --- |
| Weight | 7.3 lbs |
| Dimensions (LWH) | 40.5" x 36.5" x 12" |
As well rounded as the massager above is, it isn't designed for the awkward angles and curves of the foot. The Nektech Foot Planter is the missing link to the full body massage.
With three individual discs per foot--each with three rotating nodes--it covers your entire foot no matter if your arches are high or flat.
The nodes quickly heat up once turned on and maintain a warm temperature until switched off. We noticed that it is slightly hotter than the one above, but that was too be expected due to the soles of your feet being less sensitive than other parts of your body.
Note: the heating function can be turned off at any time. Doing so will extend its life by a small margin.
Another key feature is its height adjustment settings. Being able to choose between three heights allows you to find the one which most closely matches your natural sitting position. Simply twist the adjustable feet until they expand.
For something built to be stepped on, this beast is quiet, super-durable, and most importantly, leaves your feet feeling better than they have in years.
Fits up to a men's 13 (US) shoe size.
Total Body Deep Tissue Massager
| | |
| --- | --- |
| Weight | 1.8 lbs |
| Dimensions (LWH) | 15" x 3" x 4.5" |
Handheld massagers offer targeted relief with the caveat of needing to, well, hold it. If you can get past that, the Total Body Deep Tissue Massager is the most versatile and effective machine of its type.
It comes with five removable heads:
Single-point rounded head
Rounded head
Curved head
3-point head
3-point head (intensive)
Each one is ideal for a different task. For instance, the single-point rounded head features the gentle massage of the rounded head along with a single-point which digs into targeted pain areas. On the other other hand, the 3-point heads are great for your larger muscle groups (i.e. back, quadriceps, and hamstrings).
Rather than having a slow rotating mechanism like the machines above, this deep tissue massager uses a pulsating mechanism - reaching up to 3,600 pulses per minute. This works wonders in breaking up knots and relieving general tightness and aches.
Its slim, cordless design and compact docking station mean you can take it wherever you go. And with a full charge lasting roughly 140 minutes of use, there's no excuse for tight muscles.
Even if you end up just using one of the five removable heads, it is more than worth its premium price tag.