Room Dividers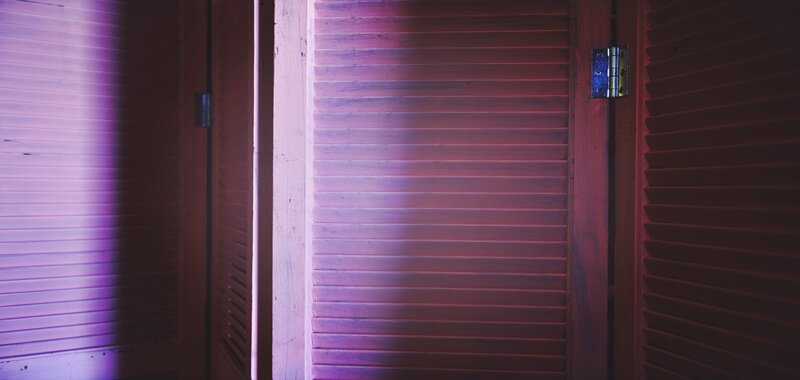 Not all of us can dedicate an entire living area to being a man cave. If you are tight on space, the perfect compromise is to partition the room into part living, part den with a room divider.
Essentially acting as walls, dividers are easily portable and do an awesome job of splitting areas at a fraction of the cost of installing an actual wall.
We have picked a partition from both the main types - mid-room curtains, and freestanding folding screens.
Quad Panel Room Divider
| | |
| --- | --- |
| Weight | 13 lbs |
| Dimensions (LWH) | 50" x 6" x 60" |
This four-panel room divider by ORE features a sleek rectangular grid design covered with an off white fabric.
The wood frame has a nice veneer finish and is available in cherry brown and black.
Unlike some other dividers, it doesn't have wheels for additional maneuverability, however, it is light enough to just pick up and move yourself.
If you are worried about knocking it over, we highly recommend getting a divider stand that slots under to greatly increase stability. The added benefit is that you can extend it fully to gain an extra foot or two in length. It's a shame this doesn't come with one but is understandable considering the small price tag.
Screen partitions as a whole aren't great at reducing sound, and this is no different. However, it does a decent job at filtering out light despite having a thin white fabric and is one of the best entry-level screens we found requiring no assembly.
Thermal Insulated Curtain Screen
| | |
| --- | --- |
| Weight | 3.2 lbs |
| Dimensions (LH) | 99.6" x 84" |
Curtain partitions are becoming extremely popular especially in modern studio apartments due to their usefulness of separating areas with a minimal footprint.
This thermal insulated curtain is made of high-quality triple-weave polyester fabric and is incredibly soft to the touch.
It has 14 durable metal grommets and requires a separate curtain rod to install.
Available in 7 colors: beige, navy blue, light gray, gray, cappuccino, burgundy red, and black
Being thermal insulated, it is great at blocking out light (especially with the darker colors mentioned above). The only downside we found is with some light filtering through the grommets and underneath depending on how low to the ground the curtain falls.