This is the first post in a series called Dens Around The World where we share man caves of all shapes and sizes. 99% (an educated guess) will never reach the public eye, so we're determined to cover the remaining percent.
The ingenuity of you guys out there is staggering. And if each post sparks a light bulb moment in just one person, we'll consider this a success.
To start us off, here are 3 dens that have stuck out to the team this week.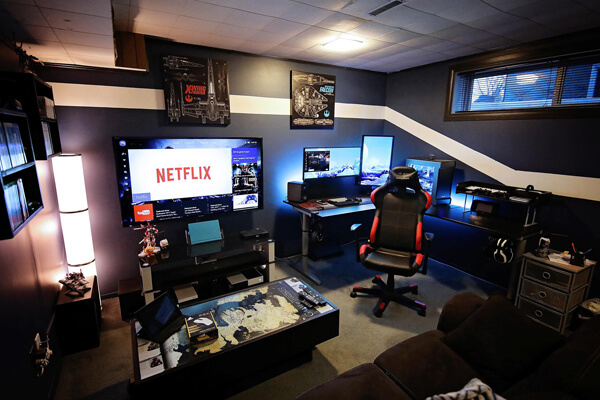 Being the size of an average bedroom, this is an excellent use of space.
Various sources of blue light such as the LEDs hidden away behind the desk and monitors, the LEDs framing the computer's hardware through the side, and the wallpaper on the dual screen setup. Even the sky plays a part!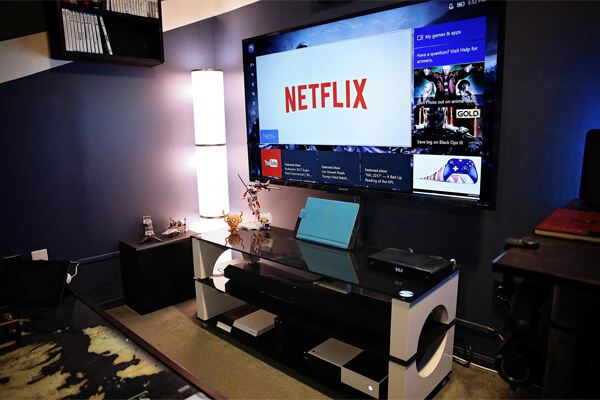 This man cave also fits in a sweet entertainment system. Tablet device being cast to a huge wall-mounted TV, and a custom console table which displays several gaming consoles.
Each item has its purpose.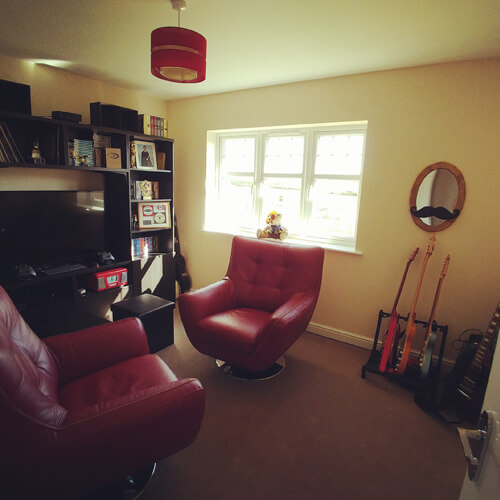 This hammers home the point that anyone can create a man cave. Put what you like in a room (the foundation) and slowly build up from there. You don't need to spend 2 years and $50,000 on a renovation before you can relax.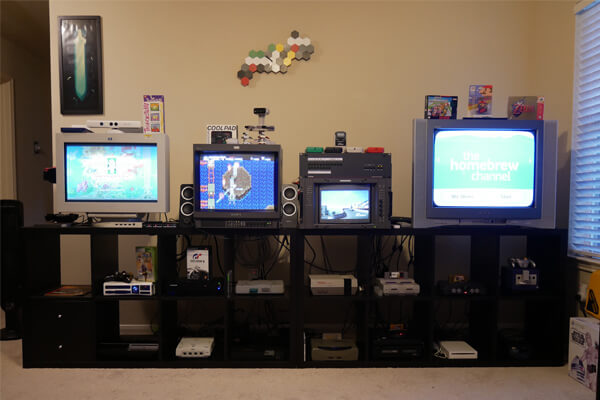 Here's one for you old school gamers. It has consoles ranging from the new generation (Xbox and Playstations) to the old (Dreamcast, NES, and N64).
Between the consoles, collectibles/figurines, and bulky 2 seater couch, it's a gamers dream den. I just don't want to think about how much money is in that picture.
---
Have one to share? Send in an image gallery and/or video tour along with a little about you, your cave, and any recommendations for the rest of us.