From mystery novels to superheroes to rappers, this edition of Dens Around the World is a mixed bag.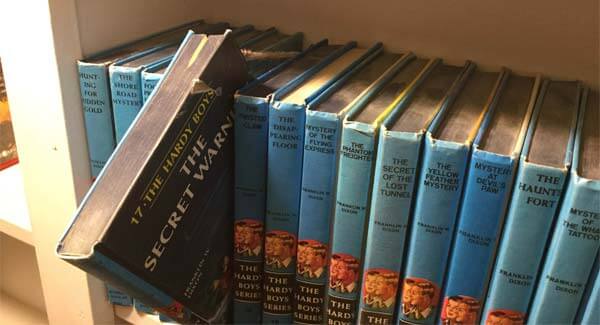 In true Scooby-Doo fashion, the entrance to this man cave is through an inconspicuous bookcase. Pull on volume 17 of The Hardy Boys Mystery Stories—aptly titled The Secret Warning—and both sides open to a decent sized room.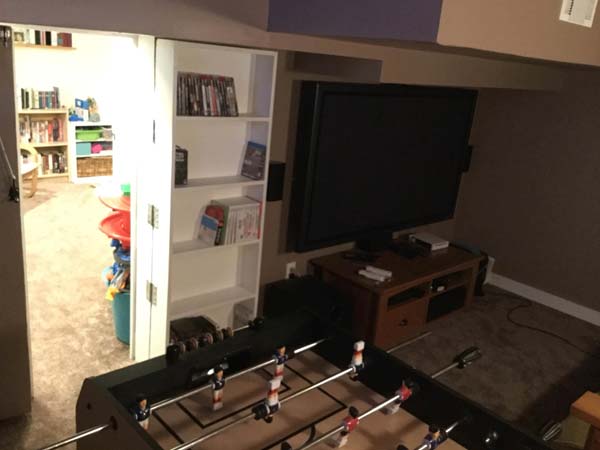 We like how the hinges allow each half of the bookcase to flip all the way around, making it usable piece of furniture whether it is opened and closed.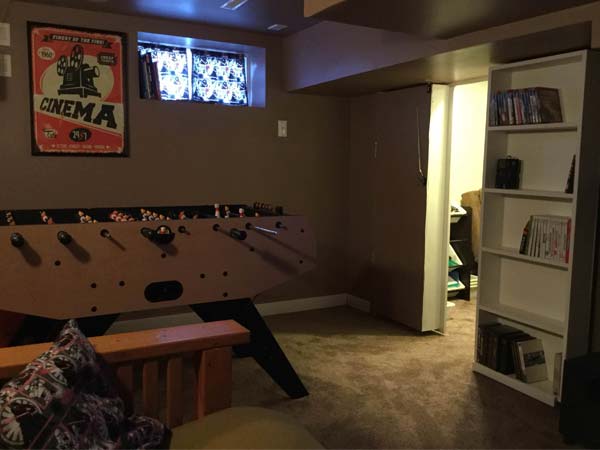 Inside is one of the largest TVs we have seen, a Wii console, subwoofer, foosball table, wood frame couch, and a couple posters.
One thing we would switch out are the thin, see-through curtains for blackout ones. That natural lighting is surely distracting when watching a movie in the daytime.
Rapper and actor, Wiz Khalifa, gives us a tour of his home in Sherman Oaks, Los Angeles.
For the majority of us, a one-room man cave is all we can get away with (and afford.) The rules are different when you are rich like Wiz who has built three dens, each being a different theme. https://mancaveinsider.com/man-cave-ideas/bar First is his game room that includes a "dab bar" with alcohol, a blunt rolling station, bar stools, mini fridge, candy jar, and high life neon sign. The room also has a Steelers pool table, wall-mounted TV with teal LED strips, record player, couch, and various awards.
Second is his son's mini cave, packed full of toys, separate areas for playing and education, movie posters, and, something we all would have wanted as a kid: a gumball machine.
Third, which should come as no surprise, is his recording studio with an awesome setup and a mix of purple and blue ambient lighting.
Each room has a clear purpose; a stark contrast from the loaded musicians that spend millions on mansions with rooms they rarely enter.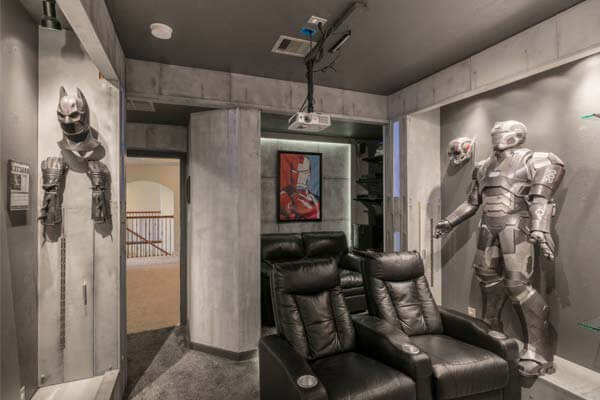 Most of us start our man cave journey with a room that already exists, the rest build theirs from the ground up. The lucky few in the latter group don't have the limitation of predefined dimensions, allowing them to create something like this.
Built in 2013, this "bunker" is part of a four-bedroom house in Texas that showcases incredible movie memorabilia, a discrete home theater setup, all inside an industrial theme.
Behind the wall's concrete-style finish are two oriented strand boards separated by specialized soundproofing glue. This is enough by itself to dampen noise, but they went the extra step of adding two additional layers of drywall to one of the walls.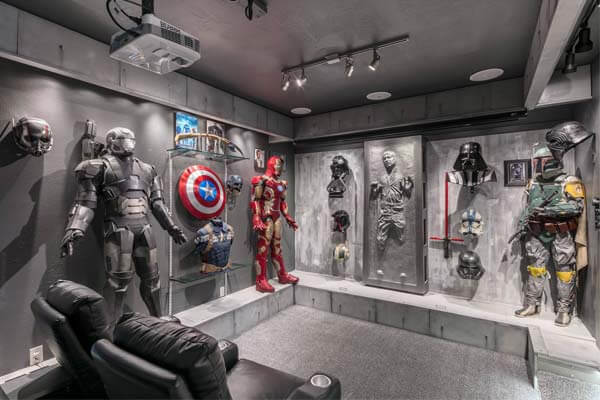 Why all the soundproofing? Well, this room transforms into a movie theatre. A projector hangs from the ceiling, surround sound speakers are everywhere, and a retractable screen hides away when not needed.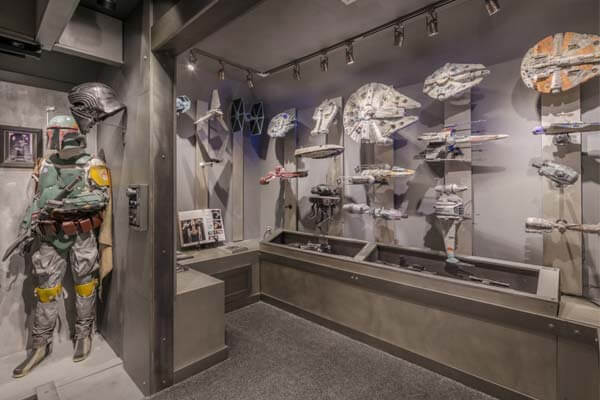 When the movie is finished, they have a whole room jam-packed with geek paraphernalia including weapons and clothing from Iron Man, Captain America, Han Solo, Boba Fett, and more to enjoy.
You can check out the build process here, as well as all the challenges faced in creating this truly unique space.
---
Have one to share? Send in an image gallery or video tour along with a little bit about you, your cave, challenges faced, and any words of wisdom for the rest of us.